Hello all! I'm new to the group but not new to selling (I've been on eBay for over 7 years and on Etsy for over 3!)



Size: 30
Underbust: 36"
Closed Waist: 30"
Hip: 38/40" (Has hip gores)
Modesty Panel: 8"
Retail Price: $375
Asking Price: $175 + shipping.

Feel free to watch a review of this corset: http://www.youtube.com/watch?v=JtdNMuEraOM&feature=related



Please forgive the colors in this photo. It was pouring rain when I took them so no natural light was to be had!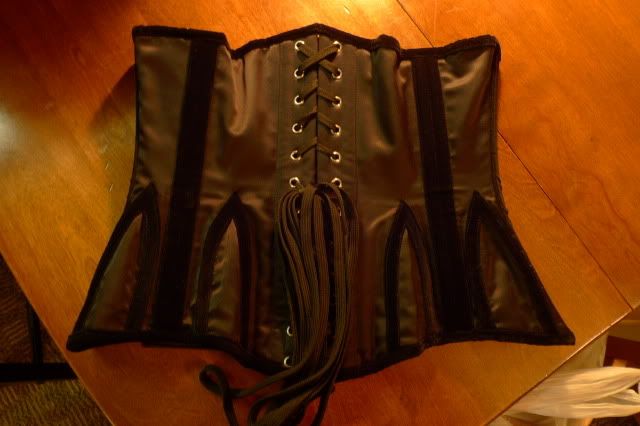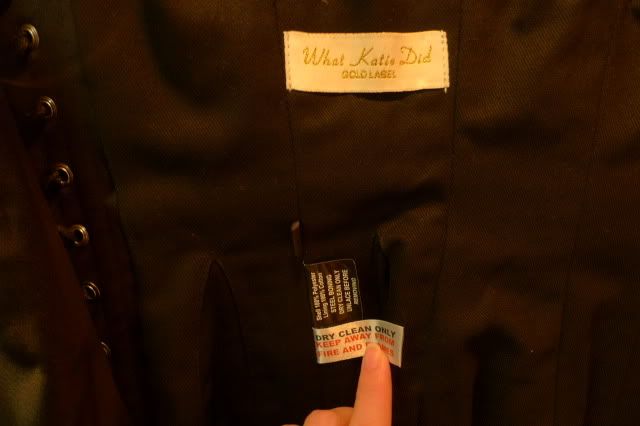 I have a Morticia Underbust Corset for sale - it is deliciously decadent and (sadly) just not the right size for me. I had bought it hoping that it would work but it is just the wrong size :( I wore it a grand total of *4* times for less than 4 hours. Each time it was worn over a tank top so my skin has never even touched the interior. It's a size 30. The description from the What Katie Did website is as follows:

The sensational Cabaret Velvet Morticia has all the bewitchingly curvy cut of our incredibly popular underbust corset, with classic deco detailing and gorgeously tactile velvet overboning over black or ruby red satin colourways.
Carefully cut, gored hips, a longer busk and lower line allow for a really significant reduction in those with vintage figure a 10 inch or greater difference between waist and hip measurements.
Many experienced corset wearers will find they take a size smaller than usual in this style, but corset newcomers are often pleasantly surprised with the reduction they can achieve.

The other Cabaret Velvet Morticia's on their website have a velvet band at the waist - mine never received one during production.

The shape is something unlike I've ever experienced with a corset. Since it has hip gores it doesn't compress your hips while it cinches your waist allowing for a very curvy shape!

Asking $175 plus shipping in the US. Would be willing to ship outside the US but it will be a bit more expensive.

Please post a comment or email *k8blank@gmail.com* if you are interested!